Making Contact ...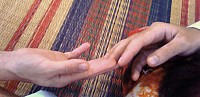 Course Inquiry
When inquiring about a specific course or study program by email, kindly include the following details -
the course you are interested in
course dates
general plans, time limitations (if any)
contact details - email, telephone
any other details you may think are relevant for your inquiry
how or from who you heard about the course
* If there is a phone listed below - inquiries can be made directly by phone.


Appointment for Treatment
To inquire about treatments and to set an appointment, kindly do so first directly by telephone, if a number for your area is listed below. In case no number is listed, kindly send an email in this regard.
Telephones

- Kindly send a message through this page to receive an updated phone number.